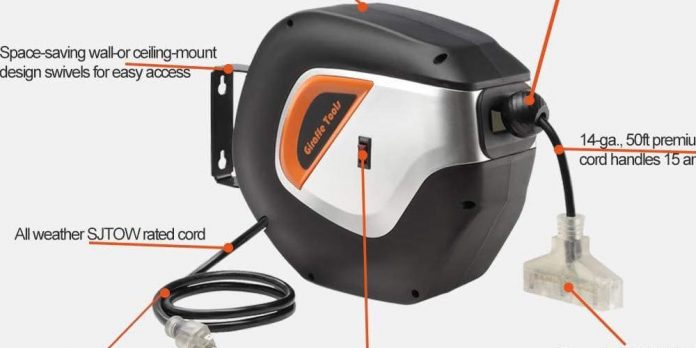 High-quality hose reels like the retractable hose reel on https://giraffetools.com/ can be affordable, user-friendly, and suitable for use in your applications if chosen correctly. You can access the vast selection of hose reels at different prices based on various qualities. Expensive doesn't mean good, and cheap doesn't mean poor quality; however, some factors help you identify a good piece of equipment that suits you best. In this write-up, we dive into the characteristics of a good hose reel.
Characteristics of a Good Hose Reel
When buying any item, we often tend to focus on the price and disregard the quality, which is essential and should be on top of the list. Other than the two factors, several features need to be considered before buying a hose reel. They include;
1. Portability
Unless the hose reel is fixed on mounted either on the wall, ground, or any suitable place, ease of movement is necessary during use. In gardening, the primary function of the hose is to carry water, so there's no need for carrying water buckets from the water source. It is easier to move the reel into the garden or stand just outside it and extend the hose to start watering. A reel with rubber wheels is the most suitable, especially for big yards.
2. Reel Flexibility
Various kinds of reels have specific requirements, and flexibility is a must-have feature for the wall-mount hose reel. There must be a range of movement, making the reel tilt at a 180 degrees angle. This leaves room between it and the wall for easy folding and retracting. In addition, the tilting allows comfortable use of the hose, either front or sideways, and keeps the hose straight in the process. A unidirectional wall-mounted reel, meaning no flexibility, would cause the hose to kink or develop cracks, trying to water different areas.
3. Leakage Proof
Unnecessary leakage from a hose reel can be bad depending on its application. Water leakage in a garden results in crop or flower destruction. If the hose carries oil, the soil is affected as well as the surrounding environment. Buy a reel constructed from materials like metal that are leak-proof. Plastic material isn't the most ideal since it can easily break or crack; hence, leaking is high.
4. Highly Durable
The material of any equipment often determines its durability. Good quality equipment is made from suitable materials, like stainless steel for large-scale purposes and aluminum for garden or home use. Durable and high-quality hose reels are more expensive than others; however, they are worth every coin. They can last you for years without replacing, saving you money despite the high initial investment. More often, buying cheap and low-quality pieces is expensive in the end since you have to keep replacing them.
Final Words
A good hose reel is efficient, saves you money and time, and increases your productivity levels. Choose a suitable material for durability and for portability reasons, like fiberglass, which is lightweight. Also, consider the flexibility of the reel for better results and performance.