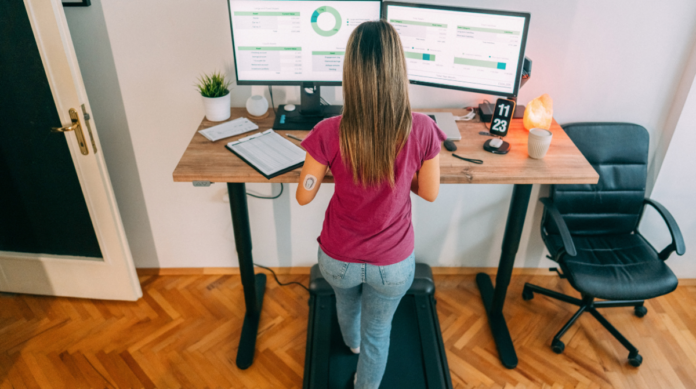 If you are working in an office where you spend most of your time seated, there are chances that you face challenges reaching your daily step goal. However, if you have a walk pad for desk, it is an easy way to enhance your movement during your work hours. Unfortunately, choosing the perfect under-desk treadmill can be challenging since there are multiple options available in the market.
When you want to choose the best under-desk treadmills, it is advisable to take your time to research and identify the features you should consider on these machines. Without proper research in this process, you might be overwhelmed with the available choices and make the wrong choice. Ensure you use the latest and updated sources to gather valuable information on under-desk treadmills.
Tips for Choosing Under Desk Treadmills
If you have decided to invest in an under-desk treadmill, ensure you look for one that is quiet, sturdy, and compact. On the other hand, if you want an advanced model, it is crucial to note that some treadmills have app connectivity, a display for tracking metrics, and an incline functionality. In other words, ensure you determine your need to help you choose the perfect under-desk treadmill. Here are the factors to consider when choosing an under-desk treadmill.
Storage
One of the vital factors you should consider when choosing an under-desk treadmill is storage. Even if you are using this machine in your home or at work, you should go for one that is easy to store especially when you are not using it. As mentioned earlier, there are various models available with various specs that can allow you to fold them when you do not have enough space. Therefore, before buying one, ensure you have the perfect measurements to help you make the recommended decision.
Footprint
The options you get when buying these machines are endless. That is why it is essential to take your time and consider the footprint. Before buying, check the dimensions to ensure the fitness machine will fit properly while working or using it. If you want to prevent discomfort, choose a treadmill that is long and wide to support you. For instance, if you have large feet, you should go for a longer and wider walking surface.
Weight Capacity
Even if under-desk treadmills are not heavy as fitness treadmills, it is advisable to consider checking on the weight capacity. It is your responsibility as a buyer to ensure you consider buying the best under-desk treadmills that are durable and well-constructed. Ensure you know the people who will be using it and choose one that can accommodate everyone within your household.
Conclusion
If you could like to be more alert and active while working, walking or under-desk treadmill is the right choice for you. It is one of the fitness machines that can offer you many health benefits and ensure that you produce the best services at your workplace. Before choosing this machine, ensure you determine your needs to help you choose the perfect model that will suit your fitness goals.