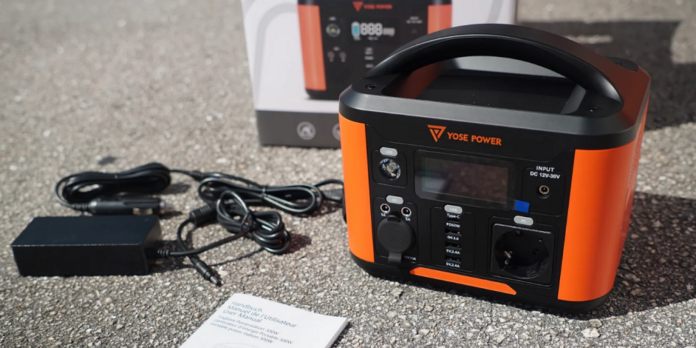 Portable power stations are an incredible way to stay movable, have electricity access, and be prepared for any situation. These stations are like the small version of generators but with much simple, more useful, and affordable forms.
What Are Portable Power Stations?
These power stations are compact devices that are used as powerhouses without being connected to an outer energy source. Unlike high-power and complex systems, these stations have all the systems inside a single box where fuel generates or stores electricity.
These stations use various fuels like solar energy, gas, or electricity. You can use these power stations to charge your devices, run devices, and even illuminate the whole room (depending on power station capacity).
Applications of Power Stations
Here are some major portable emergency power supply stations applications that make them worth being your home!
Residential
Residential uses of portable power stations are the most common when you have a power outage or if your home loses electricity due to weather conditions. So, there is a good chance that you will need to use your portable emergency power station to get through the dark hours.
It's also useful if your home has no electricity for specific appliances such as the refrigerator or oven or if there is an appliance that you can't afford to turn off even for a few minutes, like an incubator. So, you can connect such devices to these stations to have 24/7 access to electricity.
These power stations are also helpful in certain rooms where there may be no lights on at all, such as bathrooms. This will reduce carbon monoxide poisoning by providing lighting from these areas throughout the night.
Camping
Camping is a great way to get away from the hustle and bustle of everyday life, but it can be difficult without electricity. Another important use of these power stations is when you are traveling or out of home for camping, hiking, or family vacations.
As these stations are so lightweight and small in size that you can easily carry them and charge your phone anywhere you want.
Cars
An emergency power station is must-needed equipment when you are traveling, even if it's not long-distance. So, if you are stuck on an empty road, these stations will be your first need. Due to the presence of various other ports on these power stations, you can also connect other things like car radios, air conditioners, etc. (depending on station size).
Backup Power
Backup supply power is also essential for emergency alertness. If the grid goes down, you can use your portable emergency power station to keep your home or vehicle running at least until help arrives.
In this case, backup batteries are useful because they provide enough energy to run basic appliances such as lights and phones for up to 24 hours without needing additional sources of electricity. In such situations, lithium-battery power stations are the safest, most affordable, and in-range power station type.
Where to Buy Portable Power Stations?
A portable power station is an excellent way to ensure that you and your loved ones can stay safe during emergencies, but they are useful only when they are of premium quality. If you are looking for a reliable and innovative brand to buy these power stations, check Ryangi for a wide range of products.
As it's always important to have a backup power source for any emergency, whether it's an electrical blackout or something else, wait no more and place your order now!