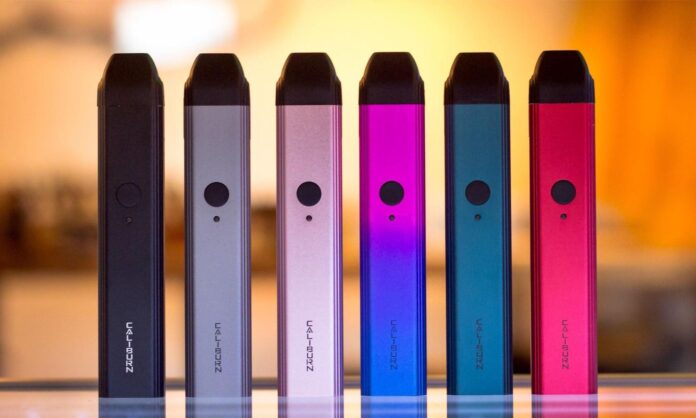 It seems only natural to acquire vape-related presents on holiday for a particular someone who enjoys vaping in order to show them how much one care. However, not everyone has access to the inside information required to purchase highly specialized vape presents for the holidays. It is simple to see that the majority of individuals have extremely particular preferences for how and what they vape, whether they vape  themselves or have done their research online. However, just as with other presents, folks who are close to someone may frequently predict wonderful surprise gifts that the vaping loved one would like. For a vaping buddy, there are many different gift options available. However, coils or atomizers of a particular brand are not the only options. This article focuses on the method and especially on the type of Caliburn new model vape that should be given as a Christmas gift.
Holiday Season Gifting Ideas
For a vaping friend, there are many different gift options available. However, coils or atomizers of a particular brand are not the only options. Gifts can be model-specific or genuinely supportive, even if the recipient knows very little about their vaping friend. And regardless of who the vaping friend is or how they vape, artisan-grade flavored vapes in favorite recipes are always appreciated. Some considerations when giving a vape include a vape lanyard and ring, a fitted neck pouch, a personality-filled vape skin, an artisan e-liquid variety pack, a starter kit or bundle, disposable pens or pod systems, heartfelt vape charms, additional batteries and charges, spare parts for favorite vapes, and vape gear cases.
If Gifting To A Girl
1. Kalmia
The silicone cap on the edge of each Kalmia pod makes topping off the starter kit straightforward. The e-liquid inlet may be seen by simply removing the pod from the device and pulling out the stopper. Additionally, the mesh construction of the coil warms e-liquid more quickly and produces a stronger flavor.
2. Gabriel
The Gabriel is a disposable vape with a big capacity, a rechargeable design, and a ton of mouthwatering flavors. It's also unusually available in 2% (20mg) salt nicotine. With a maximum of 3500 puffs per unit, the gadget is incredibly portable and small.
3. Whirl
The Whirl Pod Kit is a highly compact and lightweight pod mod vape kit with adjustable wattage and airflow to allow for customizing vapor output.
4. Nunchaku
Nunchaku 2's 2ml sub-ohm vape tank has self-cleaning technology and a condensation container that gathers any e-liquid that hasn't been vaporized and feeds it back to the coil, minimizing maintenance.
5. Yearn
The Yearn Pod System has a led battery life indicator light on the front that displays the amount of battery life still left in terms of the colored led light. A number of circuit protections and performance safeguards are also included with the Yearn Pod System to guarantee a stable, dependable, and secure vaping setup.
If Gifting To A Boy
1. Crown
The Crown makes use of Pro-FOCS flavor testing technology to provide users with the best possible vaping experience by carefully managing the heat and boosting the taste of their preferred e-Liquid.
2. Caliburn
Caliburn products are portable and lightweight. The vape pod system from Caliburn is easy to use. This is an excellent alternative for more experienced vapers looking for a discreet, pocket-friendly vape kit that offers both style and practicality. A perfect introduction for new vapers. The finest Juul substitute is perhaps Caliburn.
3. Valyrian
Overheat protection, short circuit protection, no coil detected, and low battery are all features of Valyrian. When vaping, Valyrian will also light up to show how much battery life is left.
4. Cravat
The cravat's slenderness is a thing of beauty. Its design is thin, light, and compact. The taste is first-rate, and the pricing is fair for the structure. Additionally, useful for replenishing is the cravat.
5. Havok
The Havok pod kit is easy to use and has a compact setup with many customization possibilities. This kit will support direct-to-lung, mouth-to-lung, and restricted-DTL vaping thanks to a built-in 1800mAh battery with a 5–65W output.
Conclusion
Giving presents to people is a very challenging task, but when it comes to giving a vape, one should not worry because Uwell has all varieties of vaping equipment. Since the company's inception, UWELL has been committed to technical development in order to provide clients with high-quality vape products and quality of life. The priority of UWELL is to develop a team of young professionals with professional attributes, work to advance technical innovation, actively support the coordinated growth of the vape industry, and regard social responsibility as the cornerstone of a benchmark business.