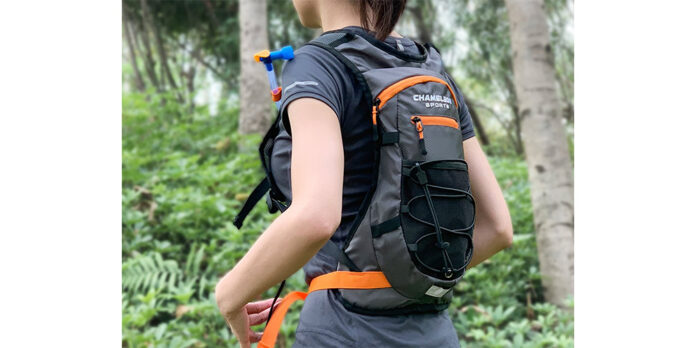 There are many ways to stay hydrated on a hike, but one of the most effective is by using backpacks with built-in water reservoirs. These packs can be easily refilled from any source and allow you quick access when needed! Below are a few things to consider when purchasing a backpack hydration pack, go now to get started!
Features
A backpack hydration pack can have a variety of features to make it easier to carry water. Some of the features you should look for include: a shoulder clip for easy sipping, a reservoir with a bite valve, and a hose keeper loop. A backpack hydration pack should also have a secure carrying system and can be kept out of the way when not in use.
Most hydration packs feature a minimalist design with a thin back panel. However, more robust models come with rigid frame sheets and metal stays. Moreover, there are backpack hydration packs with ventilated back panels that allow for a good amount of airflow.
Size
Size is an important consideration when buying a backpack hydration pack. Size determines overall comfort while hiking. Choose a pack that's the right length for your torso and has an adjustable hipbelt. Some hydration packs are one-size-fits-all, while others are designed to fit a wide range of sizes.
Hydration packs come in many different sizes, with the number of liters they can hold varying by manufacturer. Some hydration systems have more room than others and some may be lighter or heavier depending on your needs for hiking vs mountain biking trips. Mid-size backpacks are usually ideal if you plan to use it primarily while going out into nature – they provide ample storage without being too bulky so that carrying all equipment is easy no matter what activity gets planned!
Price
There are many types of backpack hydration packs. Most are designed with adequate gear storage, easy access, and a low-profile suspension system. Other features include easy-to-clean reservoirs, hipbelt pockets, and front dump pockets. One popular model is the Osprey Skarab 30. It features a premium 2.5-liter reservoir, ample accessory storage, and a front dump pocket.
A hydration pack's suspension system is crucial. Most packs have a simple strap system that clips to your waist, but if you need more support, consider purchasing a hydration backpack with an adjustable harness. This feature allows you to easily adjust the straps to accommodate your unique body shape.
Durability
One of the most important considerations in choosing a backpack hydration pack is its durability. You need a bag that will not break or leak and that will keep enough water for long walks. A backpack hydration pack should also be adjustable and have a bite valve that is easy to access. There should be ample pockets for other necessities like a wallet.
The material used in a backpack hydration pack is another important feature. The material used for the straps should be durable and padded, allowing for air to circulate at the back. It is also a good idea to look for a backpack hydration pack with suspended mesh back panels.
Insulation
If you're planning to use your backpack hydration pack for outdoor activities during the summer months, you may want to consider investing in an insulated pack. This type of pack is perfect for long distance hikes and activities in hot weather. It keeps your water cool in hot weather, and can also prevent your water from overheating when the weather gets warmer. However, insulated packs can cost more and add to your pack's weight.
It's not necessary to spend a lot of money on an insulated pack. Even a simple foam sleeve can prevent your water from getting warm during the summer months. You can also add a small amount of ice to your pack's water reservoir if the weather is very hot. You should also make sure that the feeding tube is located on the outside of the pack.
Water capacity
One important feature of a backpack hydration pack is its water capacity. There are different capacities depending on the purpose of the pack. A larger pack may contain more than 2 litres of water while a smaller one may be just enough for one person. Some hydration packs have additional pockets for snacks or a jacket. Others come with a small reservoir for ultralight hiking or road biking.
When choosing a hydration pack, it is important to consider how much water you will need on your ride. Most are one-size-fits-all, but there are some that are made specifically for different activities and sports. These models tend to offer better convenience and comfort. Some examples are the CamelBak Octane 18 and the Nathan Trail Mix 12L.