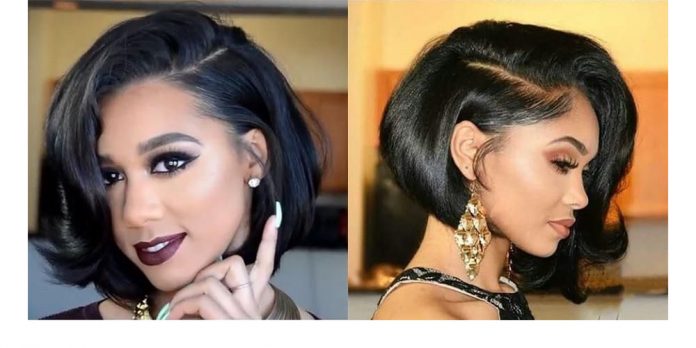 We wear wigs to get a look that we cannot achieve with our natural hair. A perfect high-quality human hair lace front wigs are the best wigs for attaining the most realistic look; this gives you so much confidence. However, the quality of the wig is not the only determinant of a natural-looking wig, but with the best care, attachment and styling. This article will guide you on ways of keeping your lace wigs natural.
Guide On How To Keep Lace Wigs Natural
The tips below are simple ways of making your wig look more natural.
1. Replacing your lace wig regularly
An old wig can easily be spotted, no matter how much effort you put into styling it. The wigs are bound to lose their quality over time; at this time, even if you wash and condition them, they will not look as appealing as it's supposed to. Human hair wigs have a longer service life than synthetic ones, but both of them should be used within 12 months.
2. Incorporate lace fronts or monofilaments
Nothing makes wigs look more natural than lace fronts or monofilament tops. Lace wigs are designed to give you a perfectly natural hairline; each hair is manually knitted and knotted at the bottom to create an illusion of growing hair. When you wear a wig fitted with a lace front, it is almost impossible to differentiate it from your natural hair.
3. Try using some of your hair on your hairline
The hairline on the lace wig is meant to mimic the natural hairline, but sometimes the perfection can reveal that you are wearing a wig. If your hairline is not so bad, you can try using some of your hairline hair with lace hairline hair to create the most realistic hairline. This can only be attained if your hair color matches that of the wig.
4. Choose the right size
The typical wig size is 13×4 inches, but there are other sizes. If you can't find a matching wig size, you can order a customized one as long as you get the measurements right. A fitting wig size looks more natural. If you don't know the measurements of your head, you can use fabric tape to take measures.
5. Match your hairline with the wig's hairline
When installing the wig, you need to place the front lace hairline exactly where your natural hairline is because the idea is that you look as realistic as possible. Take all the time that is required to adjust until you attain a natural hairline.
6. Choose a wig color looks like a human hair color
Color is another way of distinguishing wigs from natural hair; some wigs have soft and shiny colors that don't look like natural hair. You can choose to highlight some parts of the hair extension with a darker highlight than the rest of the weft to make it look more authentic.
Conclusion
As you have noticed, these tips are achieved when everything is done normally. A natural look is not always perfect; therefore, the wig will be easily noticed when you exaggerate. Natural-looking wigs have helped women struggling with hair loss due to old age or sickness to continue feeling confident about themselves.