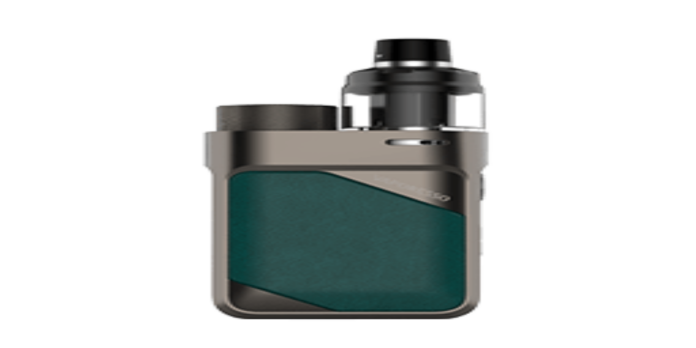 There is much to consider when getting yourself the perfect vape, even if you are not a newbie. And given the multiple types on the market, you may believe one product is more authentic than the other by merely glancing at them or becoming fascinated with their vibrant colors. We wouldn't want you to fall victim to that. Therefore, in this article, you will discover helpful ways to select the perfect vape for every vaper, both beginners and pros. This prevents you from regretting a wrong choice and ensures the best vaping experience.
5 Ways To Select The Perfect Vape
Choosing the right coil
When choosing your vape, you need to know how to select the suitable coil because it is an essential component of the device. The first thing to consider is the coil's resistance, measured in ohms. And usually, the lower the coil's resistance, the more power will be required to heat it. This implies that coils with low resistance will generate more vapor while using more battery life, affecting the resistance and heat needed to heat the coil.
What vape fits your needs
Vapes come in various sizes and structures, so you have to pick the comfortable one. Even if you are using an e-cigarette starter kit which could be any of the different categories of vapes (cig-a-likes, vape pens, mods, or pod vapes), you need to know precisely what you are looking for in the device. This enables you to make a shorter list with a well-informed decision. You could go for something simple, requiring little maintenance and featuring a pre-filled mechanism, or settle on a refillable device that gives you a similar feeling to an actual cigarette.
Vapes for heavy smokers
If you are a heavy smoker who fancies big puffs, you must consider getting a vape mod. Vape mods have effective batteries and atomizers that allow you to produce more giant vapor clouds without quickly burning out. And although they could be more expensive than other standard vape pens, they are worth the investment. Besides producing more vapor clouds, vape mods are more durable than other vaping devices, so you can use one for a long time before changing it.
Choosing the safest vaping kit
The safest vaping kits are essential when selecting the perfect vape. They are regulated devices that feature a circuit board built within them to protect the vape from battery overheating, low battery, and short-circuiting. The built-in system also allows vapers to control the device's temperature, monitor how long your draw lasts, and ensure your battery life lasts longer.
Choosing the perfect e-liquids
Not every vape can be used with similar e-liquids as different devices work better with other juices. A typical example is a sub-ohm vape that works well with high-VG fluids. Also, there is the mouth-to-lung e-cig which should be used with high PG e-liquids.
Conclusion
With the numerous factors to consider when making the right vaping choice, you need to keep this guide in mind to select the perfect vape for your needs. You could also inquire about more vaping advice from a vape store owner on the proper selection to avoid making a false choice. This will prevent you from settling for an option you'd regret later.