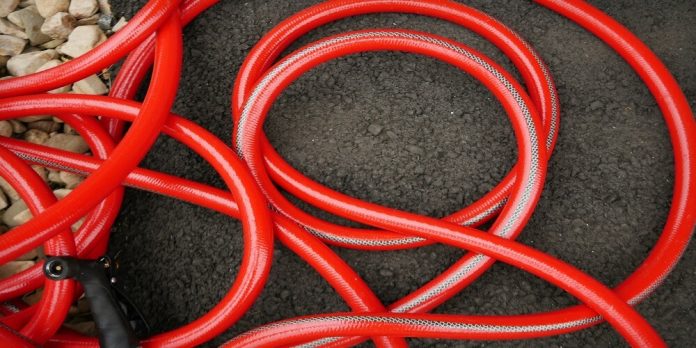 The main mechanical function of the giraffe Retractable extension cord reel is its unique rewinding system. The rewinding system is automatic whereby the system will be able to allow rolling out of the cable and rewind it back without your effort. The reel works with a Unique guide system that allows the cables to rewind smoothly without the possibility of kinking. The system ensures that the cables are well stretched too.
The other important mechanical function of the retractable extension cord reel is that it has a button that closes manually when not in use and can automatically close when the voltage exceeds the required. This is very important as power voltage varies from time to time and can cause damage to the reel and the equipment being powered.
The cord stopper also serves a great mechanical function in the giraffe retractable cord reel as it enables you to access the remaining part of the cord after fully rewinding. The stopper is adjustable to the intended need.
 Applications of giraffe retractable cord reel and cord
The giraffe retractable cord reel can be used at various points all according to your need. Do you have a garage and have multiple tools to power and you are tired of the mess connections stranding along the floor putting you at the risk of electric shocks among other hazardous results? Use of a giraffe retractable cord reel is your best solution. It is easily fixed at any corner of your garage. It may serve you best when fixed on the ceiling where you can reach. This will also be able to create more space for you in the garage. Giraffe retractable extension cord reel will serve you the best way wherever it is placed because of the ability to swivel 180 degrees from the mounting point to the required areas of need. If maybe you have some tasks outside your garage, like a car wash, place the extension cord reel near the exit point so that you can have it serve you in and out of your garage.
Many are times you have gone to outdoor events and you can notice the trouble the electricians have transferring power from a far source. Sometimes due to a lack of knowledge about the efficiency of a retractable extension cord reel, they end up doing a lot of dangerous connections. These connections may end up blowing out equipment. You do not have to bear all these struggles anymore. Giraffe Tools has brought on your table a reliable and durable retractable extension cord reel that has sufficient length cables which are strong enough to be dragged through tough terrains without a tear or kinking. The giraffe retractable cord reel is also light-weighted to be carried from one place to another.
The giraffe extension cord reel is highly used for commercial purposes in industries and companies. Industries have a variety of systems and tools that need a power supply. Some of these instruments and systems may not be naturally fitted to one area. Some are mobile and thus they need an artificial power supply when they are operational. The giraffe retractable extension cord reel is thus your best option for such a situation.