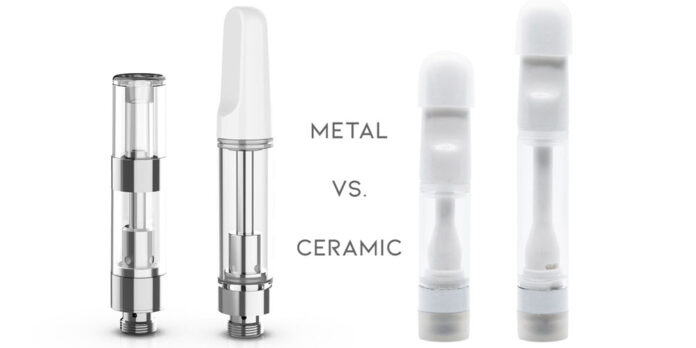 Disposable vape pens are generally designed to be used only once, as opposed to regular vape pens that could be used multiple times. One important thing to remember about disposable vape pens would be that they feature a single-use battery. As a result, you won't have to worry regarding the battery, although a few disposables come with a rechargeable design for getting the most out of the contents.
Disposable vape pens are extremely easy to use as well as are ideal for newcomers to vaping. It mitigates the discomfort due to a lack of vaping expertise to some extent. The disposable vape pen enables users to consume it as simply as breathing because it's a type of vape pen having specific e-liquid replenished inside with particular nicotine levels as well as a compatible battery. What you have to do now is take some deep breaths in.
Disposable is appropriate for all types of vapers, from novice to seasoned. Disposable vapes are a great way to experience the vape confidentially. You may even have a customized disposable vape pen to complement your taste and style.
What factors influence the purchase of disposable vape pens?
Brands
When buying disposable vape pen, it's essential to go with a well-known brand that will provide you with a good product at the best price. The disposable pen must be of high quality and come in a variety of flavours.
Cost
A disposable pen is typically significantly less expensive than a standard vape package because of its unique features: one-time usage, low-cost design, low-cost material, and simple functionalities. Disposable pens range in price between $9 (maybe less) to $40.Another point to mention is that the expensive the disposable pen becomes, the longer it may be used. Because it features a larger battery plus e-liquid. Furthermore, to maintain a healthy vaping experience, please ensure that the item you purchase is authorized and legal.
Battery
Customers of disposable vape pens tend to take larger puffs, necessitating a bigger and longer battery, according to current marketing needs. However, a battery with a capacity of around 1000 mah has become increasingly common. Furthermore, the battery Improved vapes have good taste, smoothness, as well as a battery that lasts longer than the material.
Coil
Another essential factor is the coil size. Most significantly, this will influence the vapour taste. Cotton and ceramic are the two most common kinds of vape coils.
Flavour
When it comes to vape, the taste is the key. Choosing the ideal flavour that complements your style and personality will dramatically improve the overall vaping experience. It is recommended that you try a variety of flavours. Don't restrict yourself to just one flavour. It'll simply limit your opportunities. An additional point to remember would be that the nicotine doses should be dependent on your personal vaping experience.
Puffs
Every disposable vape pen comes with a set of hits. The number of hits varies according to the brand, however, they might vary between 100 to 2500 puffs.
Others
When purchasing a disposable vape, you should also consider the product's design, size, or other factors. No worries, there are a variety of shapes available, including a bar, pen form, cylinder and drop style, among others. Whether you're an office worker or a music teacher, the disposable vape design is eye-catching because of its appealing colours in many designs. Simply select what you want, and larger sizes may have a larger battery within, allowing for longer use.
What is the best way for using disposable vape pen?
Whether you've been vaping for less than a year or have been vaping for more than five years, anybody can grab and start using disposable vape pen by following a few steps:
Take out the vape pen from the package.
If the vape has a button, just press it for switching on the indicator light. In case, there isn't a button, proceed on to the next step.
Take a breath via its drip tip. Drawing or inhaling on the disposable vape pen would light the indicator-up when there's no button that is known as a button-less vape.
Take a breath inside and exhale through the disposable vape pen.
If you are using a disposable vape for the very first time, it's good to begin having small draws. It means you take in less vapour for avoiding to become overwhelmed.
Conclusion
When you're done with the disposable vape pens, simply toss them in the trash. However, because this is a potentially hazardous substance, it is best to take it out of the packaging and wash it in the running tap water till all nicotine remains are gone. Finally, cover it in an eco-friendly material then give it to a recycling centre.