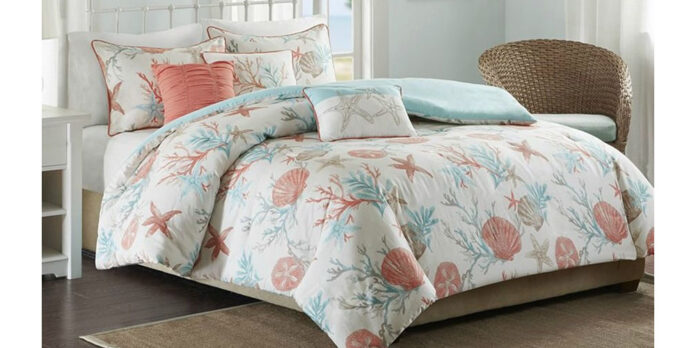 Comforters, especially large ones like comforter set kings sizes, are expensive to acquire. Therefore, a good idea would be to ensure that they last for a long time. You can do this by practicing proper comforter care. This post gives you tips on how to care for comforters.
How to care for your comforter
Below are some easy and efficient for caring for your comforter;
1. Use a comforter cover
A comforter cover is similar to a duvet cover. It is a piece of cloth that goes over your comforter. The role of the cover is to protect the comforter from elements like dirt, contact with your body, and wear and tear. With a comforter, you do not have to worry about constantly cleaning your comforter as the cover gathers all the dirt instead of the comforter. This increases the lifespan of the comforter. Constant cleaning can lead to significant wear and tear. The cover will also protect your comforter from bodily oils and other stains that could ruin its fabric texture and quality. Therefore, the best and easiest way to care for your comforter is by using a comforter or duvet cover.
2. Proper cleaning
Even with a cover, you still have to clean your comforter once in a while. They are bound to get dirty or develop a smell from being constantly used and not washed, even with a cover. Therefore, a good care tip would be to ensure to clean the comforter correctly. Below are some things you should do when cleaning your comforter;
Ensure to consider the shell and fill material of the comforter before washing it. For instance, you may want to steer clear of hot water for a comforter with a cotton exterior. On the other hand, machine cleaning may be a good option for a comforter with down alternative fill material.
Consider the washing instructions provided on the label (if any). For instance, some manufacturers recommend dry cleaning for their comforters (especially down comforters).
Ensure to avoid harsh chemical cleaners and detergents when washing the comforters
In most cases, getting your comforter professionally cleaned would be the ideal alternative. This would especially come in handy for down comforters because of their special cleaning requirements. The last thing you want is to damage your down comforter, considering how expensive they are.
While washing helps care for your comforter, you should only do it at least once every year or two. This is especially the case if you have a cover.
3. Hang your comforter outside once in a while
You can also care for your comforter by hanging it outside once in a while. Doing this will allow it to air out. It will also help fight moisture within the comforter and add freshness and fluff to the filling. Additionally, hanging your comforter will help eliminate unwanted smells from trapped moisture. However, you must only do this on a low humidity day.
Conclusion
Taking care of your comforter does not have to be challenging. However, the care tips you apply may differ depending on the type of comforter material. Note that caring for your comforter will ensure that it lasts longer and maintains its incredible qualities longer.